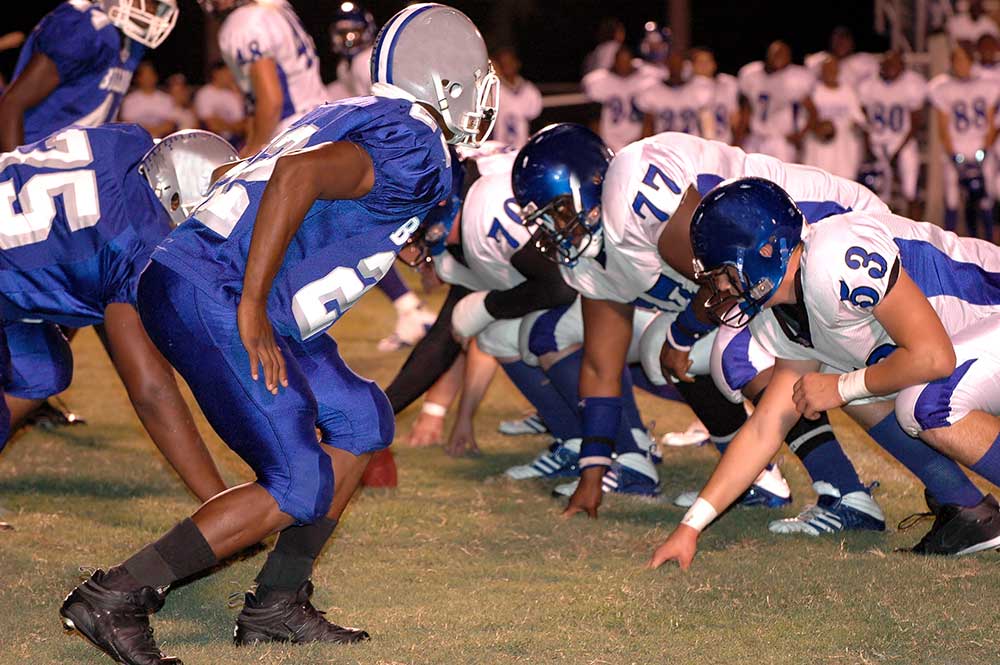 Football Recruiting Timeline
Freshman Year
Sophomore Year
DID YOU KNOW...
As a freshman & sophomore a prospective student-athlete can receive the following information from any college/university:
Questionnaire of athletics interest;
A sports camp or clinic brochure; NCAA educational material. Personal contact or Phone calls are not allowed that are initiated by a college coach from Division I & II programs;
Division II and III coaches have no limit of calls beginning June 15 before your junior year.
Junior Year
Senior Year
Your recruiting profile is just a click away!
GET STARTED
Success Stories
Andrea Vangoss

During my high school career, I was a big fish in a small pond. I had the grades and the talent but I didn't receive the exposure I needed for college coaches to notice me. That was when my dad found out about CSA. The service was unbelievable! Not only was I getting the spotlight I needed, but I was getting results as well. Questionnaires were sent to me from different colleges and also I received letters from out of state colleges as well. In the middle of the process I had received more than 40 different letters from schools asking about my background and if I was interested in attending their college. I also had many coaches calling my house to see if I was interested in their program. I decided to enroll at Jackson State University in Jackson Mississippi. Now as a freshman I am proud to say I am attending a Division I University on a scholarship that covers more than 80% of my costs.
Caitlin Colesanti

Caitlin committed early decision to Williams College. As you know, her strategy was to leverage athletics for the best academic opportunity. As it turned out thanks to you and CSA, Caitlin had a number of great opportunities in all Division's and was being seriously pursued by Yale, UPenn, Middlebury, Holy Cross, Johns Hopkins, Elon, Mercer, Iona, Hamilton, Sacred Heart, Rider, Carnegie Mellon and Swarthmore. From this list her top 5 were Williams, Yale, Johns Hopkins, Holy Cross and Middlebury and sh e did the official visits. South Carolina, Albany, Pace and others expressed serious interest. She was still receiving calls from coaches as of last night as a result of the last CSA-PrepStar posting. We think she made a great decision and are extremely proud.
Read More