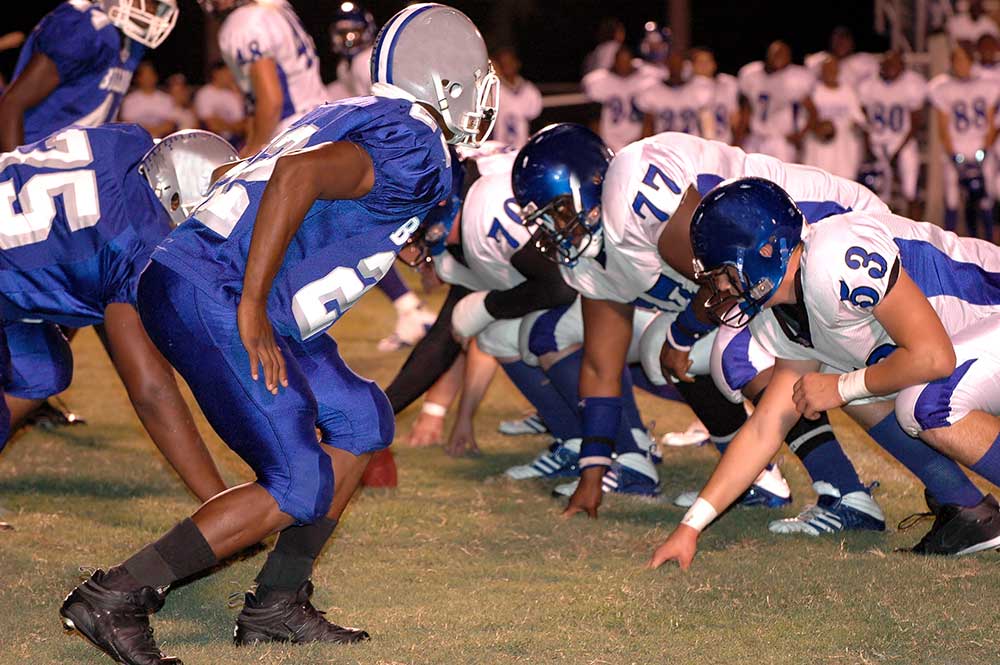 Football Recruiting Timeline
Freshman Year
Sophomore Year
DID YOU KNOW...
As a freshman & sophomore a prospective student-athlete can receive the following information from any college/university:
Questionnaire of athletics interest;
A sports camp or clinic brochure; NCAA educational material. Personal contact or Phone calls are not allowed that are initiated by a college coach from Division I & II programs;
Division II and III coaches have no limit of calls beginning June 15 before your junior year.
Junior Year
Senior Year
Your recruiting profile is just a click away!
GET STARTED
Success Stories
Griffin Garcia

Hello my name is Griffin Garcia, and I'm a senior at Steinbrenner High School; I joined Csa Prepstar with Derek Del Rosal about 3 months ago and the results have been amazing. I signed up with him on a Sunday and the very next day I had college coaches texting me. Before signing up I only had the basic showcase emails and not much serious talk from colleges, but that really did change through Derek. Just like he says he's invested in his atheletes, he was out at my practices that ran to 10:00 pm on weekdays just to check in and take videos for colleges and many different things. There were very few fall games that I didn't see him up in the stands taking videos or on the phone with different colleges. Everyone is at a different skill level, therefor obviously he can't guarantee that everyone will get to a school but I can testify for my relationship with him and what he did for me, and I went from having no serious college interest, to recently committing to Flagler college and he's a huge reason why. He truly is dedicated to his athletes and has a lot of connections to different schools, from my time with him I believe it was worth the time, effort, and money. Thank you Mr. Derek.
Emily Linn

Just wanted to give you an update on Emily. She has signed a NLI with the University of Hartford to play for them next year and she received a full scholarship worth $29,000. They are a division1 team in the America East Conference. Emily received other offers from the University of Akron, Elon University and Queens University of Charlotte. She chose Hartford based on the scholarship award, proximity to our home, great business school and a very good coach. The Hartford offer was last minute and we only just made the early signing deadline. The Hartford coach learned about Emily through the CSA-PrepStar profiles you sent out.
Read More