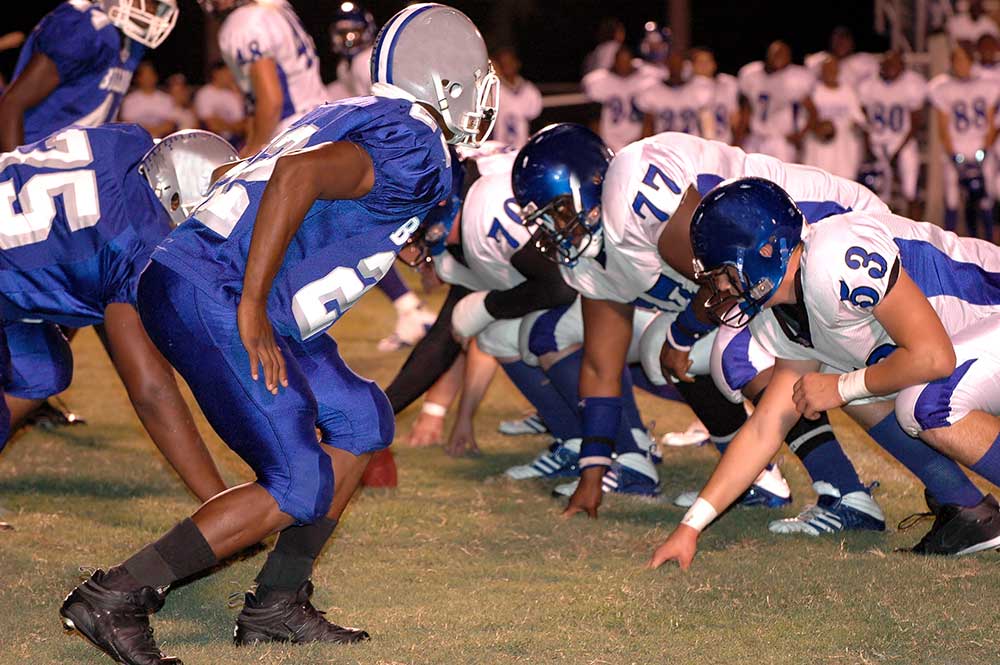 Football Recruiting Timeline
Freshman Year
Sophomore Year
DID YOU KNOW...
As a freshman & sophomore a prospective student-athlete can receive the following information from any college/university:
Questionnaire of athletics interest;
A sports camp or clinic brochure; NCAA educational material. Personal contact or Phone calls are not allowed that are initiated by a college coach from Division I & II programs;
Division II and III coaches have no limit of calls beginning June 15 before your junior year.
Junior Year
Senior Year
Your recruiting profile is just a click away!
GET STARTED
Success Stories
Russell Carr

Could you please send some more info to Cal since Russell is highly interested in Cal and they also send him information regularly. Russell also said, he was going to call you regarding his invite that he is excited about from USC. The coach that corresponded with Russell is the offensive coach which sounds like they like him as a wide r receiver. Thank you for forwarding information to BYU, Russell told me this morning that he spoke to the coach at BYU and they said, they throw the ball a lot. In my humble opinion, you cannot market your kid enough and that is what I tell all parents that asked me about the services that CSA-Prepstar has provided our son. After all the first call from USC came from your personal contact.
Toure Galligan

I am certainly happy today that we decided to enlist your efforts and for the significant success that resulted. In the end Toure' was offered partial or near full scholarships at four schools. Toure's combined academic and athletic scholarship to Northwood covers all annual tuition, room, meal plan, books, and health insurance. . More importantly, she loves the school, her academic program, and the soccer and track coaching staff!
Read More