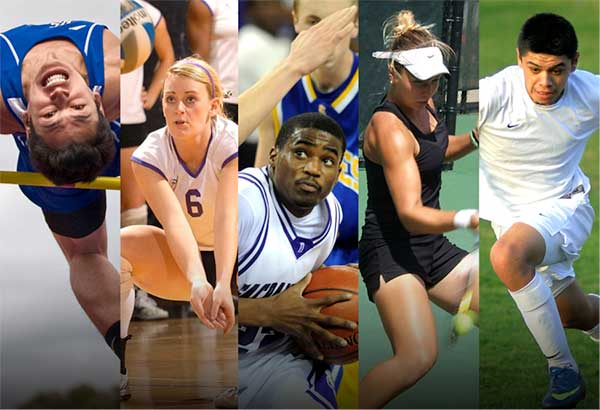 Other Sports Recruiting Timeline
Freshman Year
Sophomore Year
DID YOU KNOW...
As a freshman & sophomore a prospective student-athlete can receive the following information from any college/university:
Questionnaire of athletics interest;
A sports camp or clinic brochure; NCAA educational material. Personal contact or Phone calls are not allowed that are initiated by a college coach from Division I & II programs;
Division II and III coaches have no limit of calls beginning June 15 before your junior year.
Junior Year
Senior Year
Your recruiting profile is just a click away!
GET STARTED
Success Stories
Melanie DeLeon

Melanie accepted the University of Nevada at Reno's offer for full golf scholarship. The Saugus High athletic director, Mr. Miner is scheduling a signing at the campus. She received full offers from: San Jose State, Fresno State,, UC Riverside and partial scholarships (more than 50%) from Cal State Long Beach, Cal Poly San Luis Obispo, University of San Francisco. CSA-PrepStar really helped with exposing Melanie to the mid-west and eastern schools as well. Thanks for all the help CSA-PrepStar has provided!
Sonet Yee

We are living in Rhode Island, the smallest state of U.S. and on the extreme East of the country, if we had not used your service, I do not think any College or University on the West had ever heard of Sonet's high school and would take interest in her. Thanks to you and CSA/PrepStar, after you put her profile in the CSA/PrepStar website, she had been contacted by so many college recruiters nationwide that she hardly kept up with all of them.
Read More